About the Composer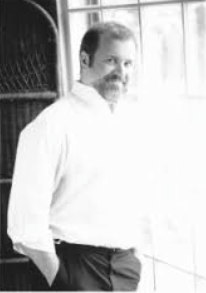 Born into a Slovak-Ukrainian family of organists, pianists, vocalists, accordionists and folk dancers, Thomas Pavlechko was dancing to the music of family polka bands at the age of 4, on the piano bench by age 6, playing tuba in the school band by 11, sneaking onto the church organ bench by 12, and earning five dollars a Sunday as a self-taught church organist by 15, a post once held by three of his eight relatives who are organists, including his mother. The family's combined service as organists has topped a century and a half. He also began arranging music for small instrumental ensembles with the hopes of someday becoming a band director.


After 4 years of piano lessons and no organ lessons, the Ohio native was accepted by audition to the

Dana School of Music

of Youngstown State University as an organ performance major. His first organ lesson took place in the

Cathedral of St. Columba

, on the Casavant organ a few weeks after his graduation from Chaney High School. After earning the organ performance degree with honors from the Dana School, he was granted a full scholarship to earn the Master of Music from the University of Cincinnati's

College-Conservatory of Music

. His principal organ teachers were Anthony DiCello, Roberta Gary, Ronald Gould & Robert Hopkins.

Pavlechko's first hymn tune was sketched at a picnic table after a summer worship meeting in 1982. Two of his hymn tunes were published in 1994. Then, Pavlechko was named the 2002 Emerging Hymn Tune Composer by The Hymn Society in the United States and Canada, and now 73 of his 107 hymn tunes are in print in denominational hymnals and hymn collections across four continents.

In 2002, the Churchwide Offices of the Evangelical Lutheran Church in America appointed him to serve on the Liturgical Music Editorial Team to assist in choosing and editing the liturgical music for Evangelical Lutheran Worship, the ELCA's new hymnal and worship book, a resource which also includes his own liturgical music settings and hymns.

Just as the new Lutheran hymnal was released in 2006, Church Publishing commissioned Pavlechko and Carl P. Daw, then Executive Director of the Hymn Society, to co-edit the new primary worship planning books for the Episcopal Church, U.S.A.,

Liturgical Music for the Revised Common Lectionary

, published in three volumes between 2007 and 2009. Following, he served as a member of one of the Music Advisory Teams for Church Publishing from 2010 to 2013.

Pavlechko has pursued post-graduate private study in symphonic orchestration at the University of Texas at Austin with Donald Grantham, co-editor with Kent Kennan of The Technique of Orchestration. Pavlechko's instrumental music has been premiered by the Austin City Brass Ensemble, Balcones Community Orchestra, Waterloo Wind Band, St. Martin's Symphonic Winds, The Pinnacle Brass, plus members of the Memphis Symphony Orchestra,

Dallas Metropolitan Winds

,

Houston Brass Band

, Canfield Community Band of Ohio, and Texas Lutheran University's Symphonic Percussion and Winds

.




PRIMARY PUBLISHERS:
Music also contained in hymnals and collections of these publishers:

Abington Press

Covenant Publications

G.I.A. Publications

HarperCollins Australia Publishers

National Committee of the Three-self Patriotic Movement of the Protestant Churches in China
As an organist, Pavlechko has led music for worship services in primarily Lutheran and Episcopal Churches since 1978, also holding posts in Catholic, Presbyterian and American Baptist Churches. He has played for regional and national conferences of the Association of Anglican Musicians, the Association of Lutheran Church Musicians and the Hymn Society, and has concertized on several organ series, including Washington National Cathedral and St. Patrick's Cathedral, New York. He has led numerous hymn festivals, including the first hymnfest in the history of the
Piccolo Spoleto Festival
in Charleston, South Carolina.
As a choral director, Pavlechko has directed everything from amateur to professional choirs, from as few as a dozen volunteer singers in a small church to a massed choir of 500 voices before a congregation of over 5,000 in Virginia's Hampton Coliseum. Both professional and semi-professional church choirs under his direction have recorded compact discs and anthem demonstration recordings for St. James Music Press.
Described in THE RICHMOND TIMES DISPATCH as "…the catalyst for a renewed interest in things musical…" Pavlechko is the recipient of two mayoral commendations for his leadership in the arts in Petersburg, Virginia, where, a
t the age of 29, two years after his founding of the 70-voice Petersburg Festival Chorus, he revived the historic Petersburg Music Festival in May, 1991, previously dormant for exactly one hundred years, serving as the non-profit corporation's first president, and as the festival's artistic director and principal conductor for four seasons.
In addition to the Festival Chorus, Pavlechko conducted guest orchestras and choruses during the festivals, including the Richmond Symphony Chamber Orchestra, Williamsburg Symphonia, Virginia Symphony Orchestra, Richmond Choral Society and Virginia Choral Society. During this time, his orchestral conducting mentor was
Thomas Wilkins
,
then associate conductor of the Richmond Symphony.
Concurrently, he taught on the adjunct faculty at William and Mary's
Richard Bland College
, held a seat on the Petersburg Department of Tourism Advisory Board, and was a member of the Diocesan Liturgical Commission. During this time
he was organist-choirmaster at St. Paul's Episcopal Church, Bristol Parish,
the nation's sixth oldest colonial parish founded in 1643, chaired the 350th Anniversary Committee, and directed the re-enactment of General Robert E. Lee's son's wedding 125 years to the hour of the actual ceremony at St. Paul's. The Guest of Honor was Robert E. Lee IV who was in attendance to watch the re-enactment of his grandfather's wedding.
From 2000 to 2006, Pavlechko was the Organist-Choirmaster at
Calvary Episcopal Church
in Memphis, Tennessee, where he oversaw the rebuilding of a major portion of the Aeolian-Skinner pipe organ, restored the professional choir, directed the combined choirs and choristers on a pilgrimage to sing at Washington National Cathedral, and organized the music for worship services and a banquet honoring the 103rd
Archbishop of Canterbury,
The Right Reverend and Right Honourable Lord George Carey of Clifton, during his week-long residency at Calvary.
Following an 80-year Calvary tradition, Pavlechko conducted six performances of Handel's MESSIAH with orchestra, and he premiered his orchestral compositions as conductor of noon-time Christmas Pops concerts, a new tradition he initiated with the Memphis Symphony Orchestra. He invited guest artists from Memphis' historic Beale Street music district to add their touch of Jazz, Blues, Gospel and World Music to Calvary's vast music menu. Pavlechko was also active in the Diocese of West Tennessee and with
Episcopal CREDO.
He has also served as chapel musician, adjunct faculty and liturgical consultant for the
Lutheran Seminary Program in the Southwest
, served for four years on the worship committee of the Southwestern Texas Synod, and accepted an appointment by the Austin Mayor's office to a 2-year seat on the Music Advisory Panel of the City of Austin Arts Council.
On January 1, 2017, Pavlechko
began his 39th year in his vocation as a church musician and
ended his decade long tenure as Music Director, Organist, and Composer-in-Residence at
St. Martin's Lutheran Church
in Austin, Texas,
where he served as principal organist, directed the semi-professional choir and advanced handbell choir, founded a choral scholars program, co-directed the 50-member symphonic winds, and managed a significant series of concerts.
Having previously served St. Martin's from 1994 to 2000, he had increased the music ministry to fifteen ensembles involving over 150 volunteers, and expanded the palette of the formerly musically conservative parish. He drew the plans for a new music suite, now in use, and added a second pipe organ to augment the existing Baroque tracker organ, a symphonic accompaniment organ that has since been doubled in size.
On February 1, 2017, he joined the staff of Christ the King Catholic Church, Highland/University Park, Dallas, as director of music and principal organist, where he oversees the music program of the 6,000-member parish, directs their two fully-professional choirs, the 12-voice Vigil Schola and the 26-voice Christ the King Singers, and plays the new 58-stop Juget-Sinclair organ [cover feature, The American Organist, Nov. 2015.] A new Boy and Girl Choristers program was introduced in the Fall of 2018.


AFFILIATIONS & MEMBERSHIPS:

- Site Host, Region VII Conference, Dallas, Texas, 2017
- Site Host, Organist-Choirmaster, Opening Eucharist; Concert Conductor, Region VII Conference, Austin, Texas, 2013
- Dean, Southside Virginia Chapter, 1990 – 1991
- Sub Dean, Youngstown Chapter, 1982 – 1984
- Youngstown Chapter Winner, National Young Artists Competition in Organ Performance, 1985
- Featured Composer/Presenter, Mid-Winter Conference, New Haven, Connecticut, 2007
- National Conference Planning Committee, Tidewater, Virginia, 1993
Association of Lutheran Church Musicians
[ALCM] since 1996
- Site Host, Organist-Choirmaster, Opening Eucharist; Organist, Hymn Festival, Region 2 Conference, Austin, Texas, 2012
- Organist/Music Coordinator, Opening Eucharist, National Conference, Houston, Texas, 2007
- Worship Chair, National Conference, San Diego, California, 2003
- Organist/Workshop Leader, National Conference, Kansas City, Missouri, 2001
- Organist/Workshop Leader, National Conference, Valparaiso, Indiana, 1997
The Hymn Society in the United States and Canada
since 1981 (Life Member)
- Showcase Leader, New Hymn Collection, WELLSPRING, Annual Conference, San Antonio, Texas, 2005
- Showcase Leader, New Hymn Collection, RADIANT CITY, Annual Conference, Winston-Salem, North Carolina, 2002
- Named the 2002 Emerging Hymn Tune Composer, Annual Conference, Independence, Missouri, 2001
- Organist, Closing Worship, Annual Conference, Savannah, Georgia, 1997
- Hymn Premieres, Annual Conferences 2005, 2002, 2001, 1996, 1995, 1994, 1993